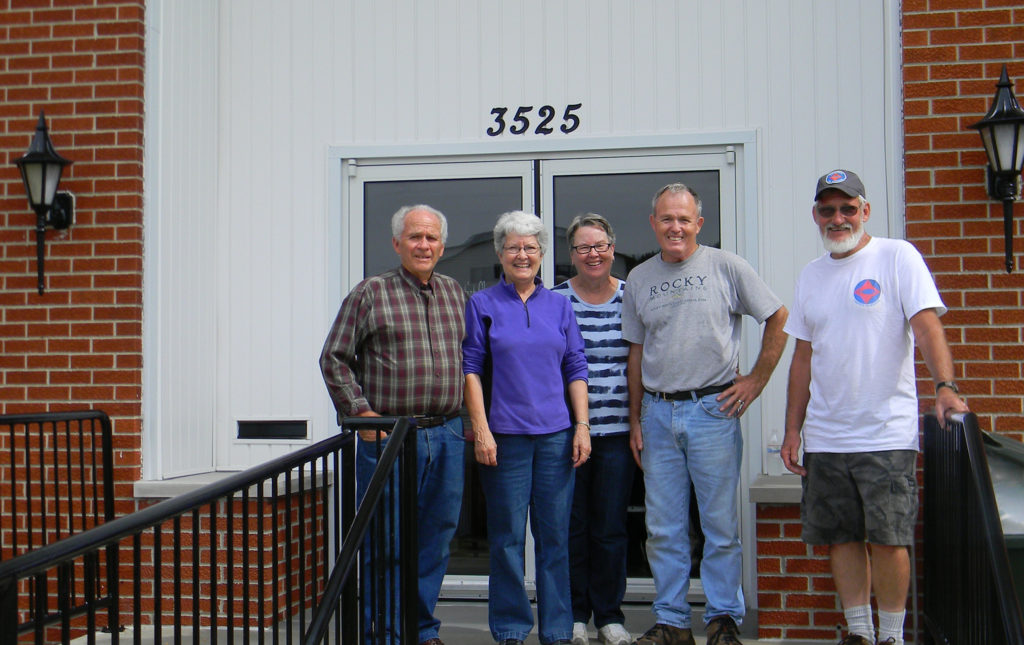 Campers On Mission just completed their Fall Rally at Shiloh Baptist Church in Waterloo, installing paneling and a drop ceiling, a small section of siding and a soffit and working on some signs. Campers on Mission has recently completed work at churches in Altoona, Ida Grove, Ossian, Knoxville, Fairbanks, Stuart, and many others.
Campers on Mission is a volunteer group of Christians that do repairs in churches.  The church provides the material and lets the group park at the church with their campers, and they do the work for free. This small group of faithful servants will usually serve in May and September. For larger projects, they are sometimes joined by friends from Missouri Campers On Mission who will come to help.
If you have repairs or projects at your church that Campers On Mission could help you with, please let them know. They can't come and help if they don't know your needs.