Iowa Campers on Missions recently completed a mission project at Heartland Baptist Chapel, Ida Grove, Iowa.  Iowa Campers on Missions is a volunteer mission group that completes building and repair services for our Southern Baptist Churches across Iowa.  Each volunteer commits to at least two mission projects a year, ranging from interior repairs, painting, windows, landscaping for better water drainage, plumbing and other minor repairs to churches.
Iowa Campers on Mission has been ministering across Iowa for over 25 years assisting churches in saving thousands of dollars in costly repairs. In addition to the repair work while on site, they also conduct nightly Bible studies and assisted in the regular activities of that local church.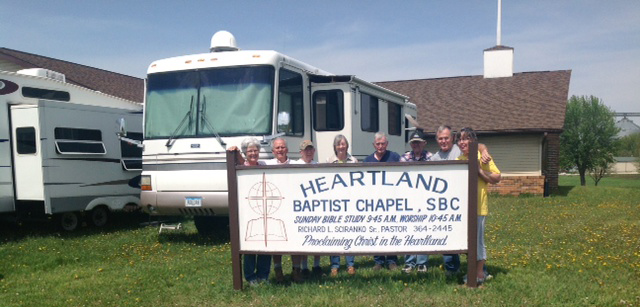 Pastor Dick and Sandy Sciranko, of Heartland Baptist Chapel, praised the Campers on Mission group for their outstanding repair work to Heartland Baptist Chapel. Sandy said, "They are such a blessing in their work, attitude, and can do spirit.  I recommend them to any of our sister churches across Iowa that need repair work."
Pastor Dick Scrianko said of the Campers on Mission group, "Heartland Baptist Chapel is blessed to have this dedicated group of volunteers to do much-needed repairs that we could not have completed. The fellowship and serving hearts of this group have strengthened our church and blessed this community."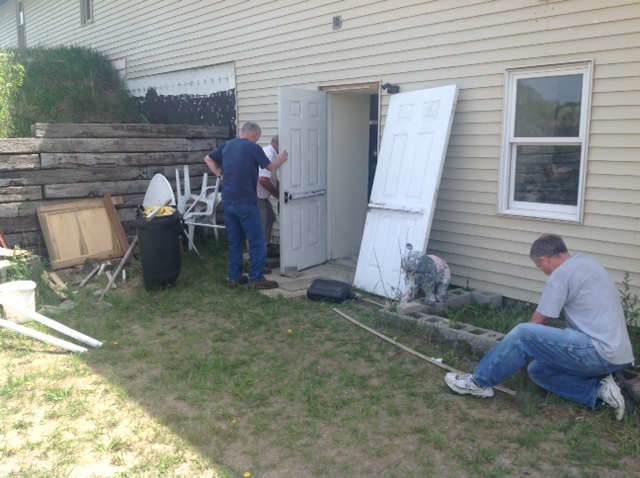 Pete Brent, President of Campers on Mission in Iowa is always looking for additional volunteers.  "We need more volunteers to join in this ministry.  The great thing about Campers on Mission is that it's open to everyone, you do not have to have building, painting, plumbing, or electrical skills.  We have skilled people with us to give guidance." said, Bev Davis, volunteer.  Having a camper is not a requirement to be part of this mission group.  One must only have a dedicated heart to serve Iowa Churches in need of assistance.
The group making the trip to Heartland, Ida Grove included; Ron Fox, Denny Davis, Chuck Ballard, Bev Davis, Fred Fletcher, Shirley Ballard, Ty Berry, Pastor Dick Sciranko, and Sandy Sciranko.