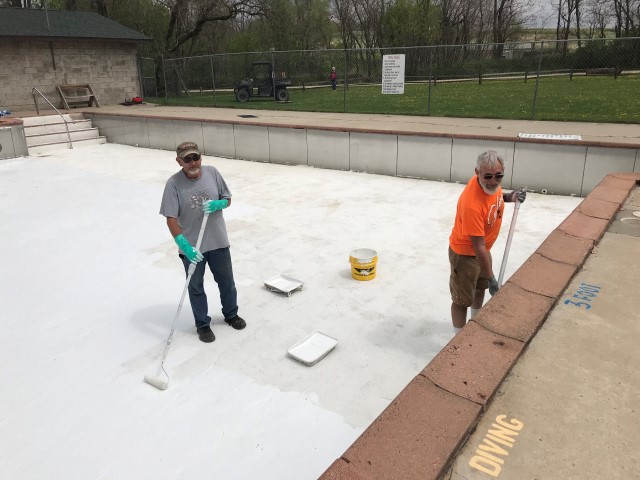 By Bev Davis
Iowa Campers on Mission just returned from Pine Lake Camp in Eldora, IA. We had a great time of fellowship, fun, and working for the Lord. We had 9 in attendance including a new couple, Gene and Sandi. The camp is receiving a modular home for staff. We dug pylon holes and filled them with cement. Also a sewer line was installed for the home. Many cabins were cleaned in preparation for a busy summer. The picnic tables were all stained and some doors were painted. Mulch was added to some of the landscaping and the bottom of the pool was sealed. Other work was done also but I won't go on with the list.
We thank for Pine Lake Camp letting us serve there again. The food was great and so is the camp staff.
On May 21 some Iowa COM will go to Lyndon, IL to help Illinois COM do some work at Trinity Baptist Church with Pastor Alan Jahn. In July we will paint the outside of Friendship Baptist Center in Des Moines.
If you would like to be a part of this group contact Denny or Bev Davis at 515-729-9983 or 515-729-9982.