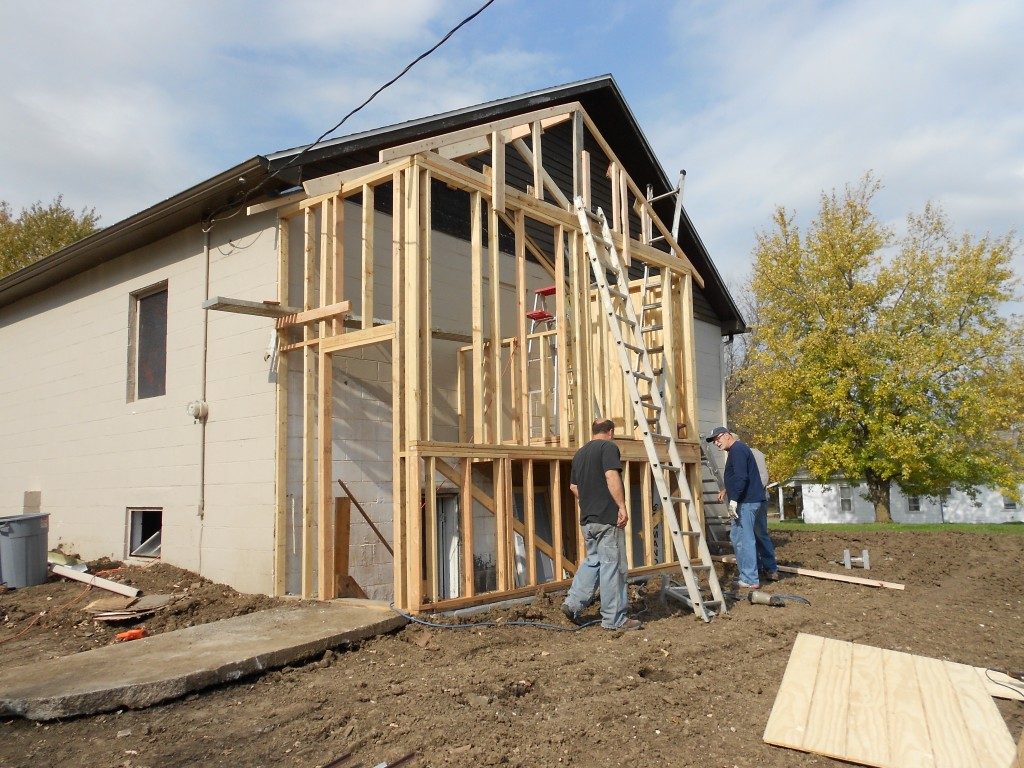 Campers on Mission (COM) recently went to the town of Melcher Dallas to help Lacona Baptist Church do some work on their building. There is a lot of work yet to be done, but this addition will allow a furnace to be installed.
Campers On Mission occasionally travels out of state. In September four Iowa members went to Mt. Vernon, MO for one week to work at a church camp. It was a great time of fellowship. This work will help reduce the expenses for the camp.
Winter is here, and the COM members have put away their campers for the year. Their next project is scheduled for May 2015.